How to Get Unlimited Data When You Travel
By iPhone Approved Unlock • 30 August, 2019
---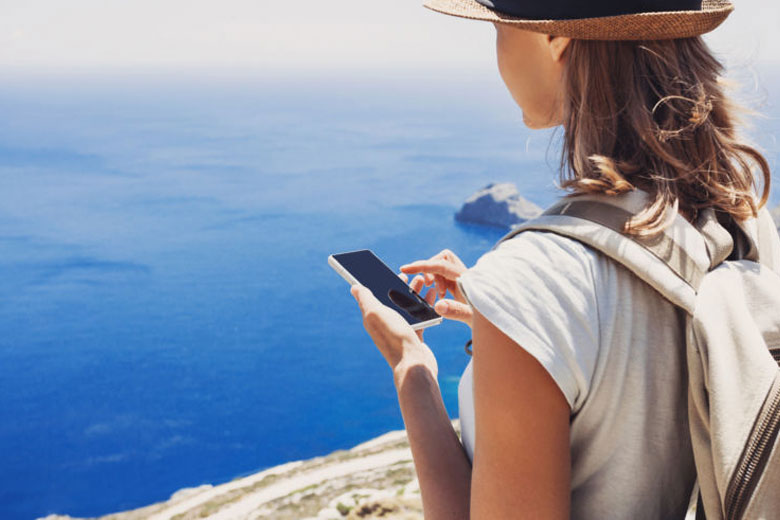 Have you ever been caught out by your data roaming limit being hit half way through a vacation? Yup, we have to. This can really scupper your holiday as your smartphone is an amazing tool when on vacation, using it to get directions, recommendations on food and entertainment as well as letting you feel secure and connected to people back home!
Running out of roaming data with a locked smartphone means you cannot get 4G for the remaining duration of your stay, meaning Wi-Fi hunting becomes a daily routine during your stay. So just how is it possible to get unlimited data when you're travelling abroad?
Unlimited Data – What Are My Options?
Your options on how to get unlimited data vary country by country, but more and more local carriers (especially in developed countries) offer SIM only deals with unlimited data options, here's a few examples if you're travelling to:
America – T-Mobile offer a tourist prepaid SIM card which for £33.99 offers unlimited high speed data, calls and texts for 21 days whilst you're in America. T-Mobile also allow you to use your phone as a hotspot, so your family and friends can also use the data on their own devices (if the classic family holiday feud hasn't come to fruition just yet!).
Europe – Europe has a number of different carriers on a country by country basis, we'll take two countries that are popular tourist spots. If you're planning on visiting Portugal NOS offer a data only SIM deal offering you unlimited data for just €15 for 15 days, it is data only so no calls or texts. If you're heading to the United Kingdom check out Three, they offer an unlimited PAYG sim for £34.99, which gives you unlimited data and loads of minutes/texts for 30 days.
Asia - A massive continent with increasingly popular vacation spots, and also a massive variety in quality and value offered by carriers. If you're travelling to India Airtel are the largest carrier, you'll have to visit an Airtel store with your passport and visa, and for the equivalent of just £3 you can walk out with a SIM giving you 1.4GB of data per day! Looking to one of the most popular tourist spots in the world, you may be surprised to find out Thailand offers cheap, high speed unlimited SIM card deals with AIS offering a traveller SIM with unlimited data ranging from five to fifteen days starting at just £5!
As you can see there are loads of unlimited data options around the world. The easiest thing to do is plan ahead, if you can get a SIM ordered online and delivered before you visit your intended country it's a great way of being able to get straight online, as well as mitigating any language barrier risks. From experience though buying a PAYG SIM cuts out most of the paperwork involved compared to signing up for a contract, so even with limited language getting an unlimited data SIM sorted out in store is never a big issue.
Will My Phone Work Around the World?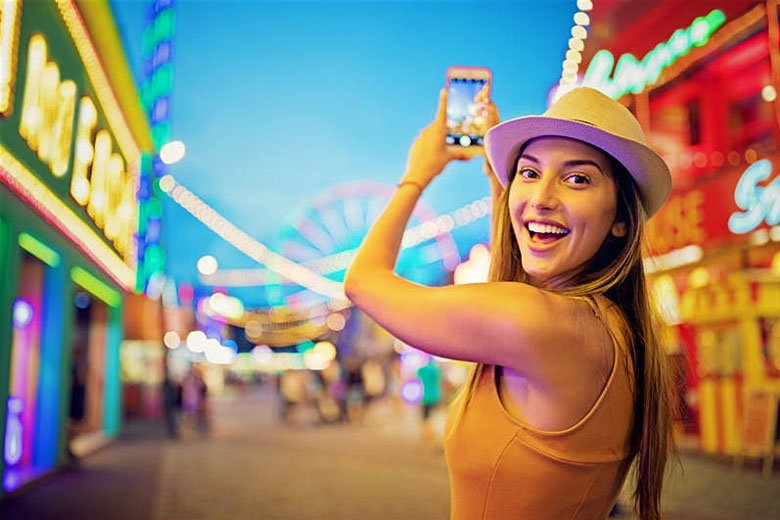 If you bought your phone outright online it should work around the world. If your phone was bought as part of a contract or you bought it used and the seller stated a carrier in the advert it may well be locked. An easy way to see if your phone will work on other carriers around the world is to take a SIM card from another carrier and insert it into your phone. If you get a message prompting you to enter an unlock code or a 'SIM not valid' message it means the phone is locked to one carrier and will not work for all the deals we mentioned earlier.
It's really easy to overcome this issue though, there are loads of ways to get your phone unlocked with a lot of providers these days being able to unlock your phone same day for a reasonable fee.
How to I Unlock my Phone?
We've written a handy guide on how to unlock your iPhone, but the same applies for most devices. The best way to get your iPhone unlocked is to use an IMEI unlocking service, IMEI unlocking whitelists your device in Apple's own database, creating a permanent and secure unlock that does not affect the performance or longevity if your iPhone!
It's a simple process to get your iPhone unlocked with iPhone Approved Unlock:
Find your iPhone's IMEI number – you can get this by dialling *#06# on the iPhone, or you'll find it embossed on either the back, or in the SIM tray of the device.
Make sure you know the carrier it's originally locked to, if you're not sure use our handy carrier check tool to find out.
With these bits of information head to our homepage, or find your specific device page and enter the basic details – once these have been entered, along with some basic personal information and secure payment details your unlock will begin.
Most unlocks are completed same day, and almost all within 24 hours! Once we send you confirmation that your unlock is complete all you need to do is insert a different SIM card, connect to a Wi-Fi connection and restart the phone – voila! Your iPhone is unlocked.
Once your unlock is confirmed you'll be able to use your iPhone around the world, being able to take advantage of the deals we mentioned in this article, as well as hundreds more worldwide.
Topics:
unlimited data
travel.iPhone Unlock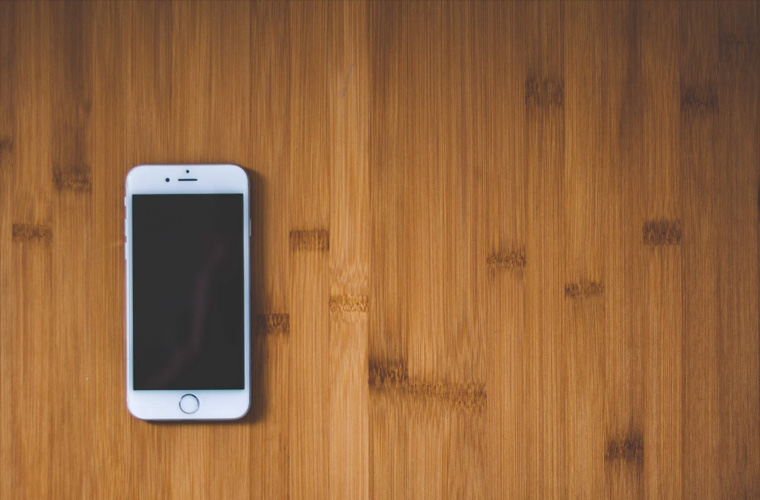 Guides • 14 September, 2020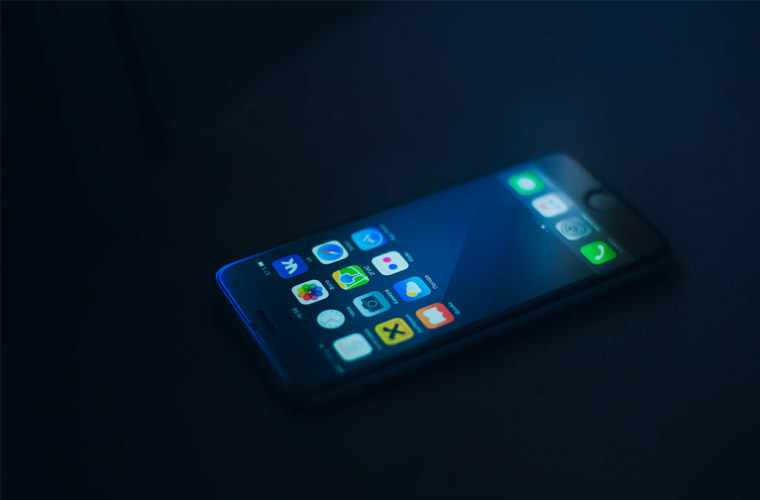 Guides • 03 August, 2020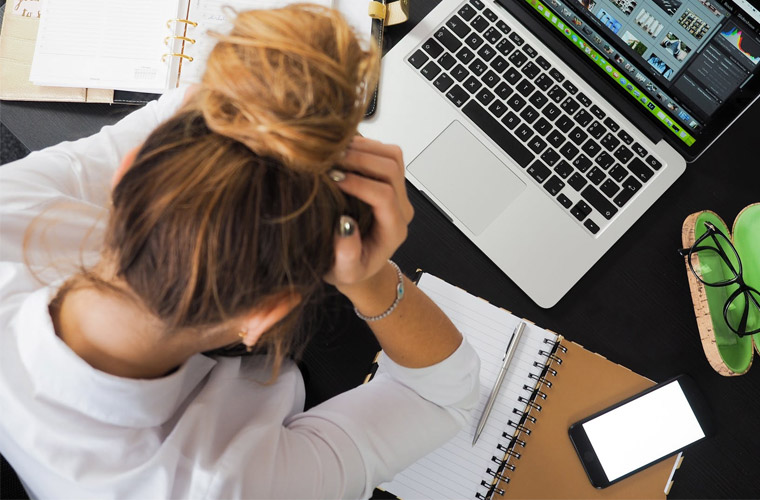 Guides • 09 July, 2020